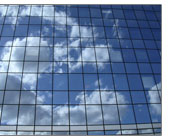 The ForEstate Management Consultants are a emerging Consulting Company, founded by consulting experts with a broadly-based knowledge in the Real Estate and Construction Business.

We support our customer in selection and implementation of Real Estate and Construction related IT-Systems and IT-Applications.


Furthermore we are optimizing business processes by conducting Business Process Reengineering Projects. ForEstate Management Consultants are one of a few Consulting Companies clearly focusing on SAP R/3 consulting on Real Estate and Construction Companies.

Amongst our customers we can count, alongside the classical property companies and property service providers, subsidiaries from Real Estate companies listed on the stock exchange.